IBM® i2® iBase is an intuitive intelligence data management application that enables collaborative teams of analysts to capture, control and analyze multi-source data in security-rich workgroup environments. It addresses the analyst's daily challenge of discovering and uncovering networks, patterns and trends in today's increasing volumes of complex structured and unstructured data. i2 iBase provides a multi-user data sharing environment that combines rich analysis and visualization capabilities with dissemination tools.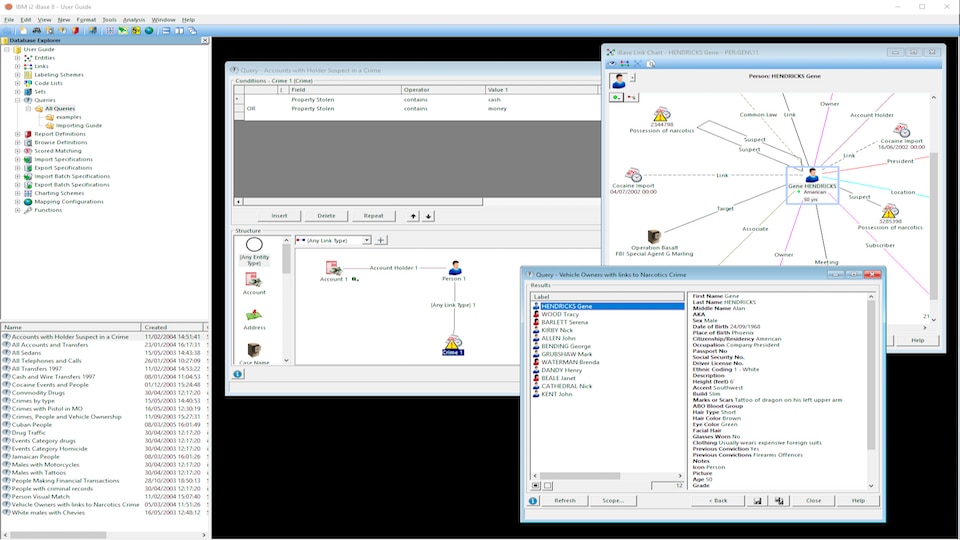 ---
Key features:
Flexible data acquisition and management
Quickly map and transform information for further visualization and analysis.

Search 360
Comprehensively searches intelligence stored in records, charts and documents through a straightforward internet style search bar.

Automated and task driven analysis
Uncover hidden connections faster and help analysts deliver timely and actionable results.

Import and export
Access and maximize the value of all available data, including external and internal sources, like existing i2 Analyst's Notebook charts.